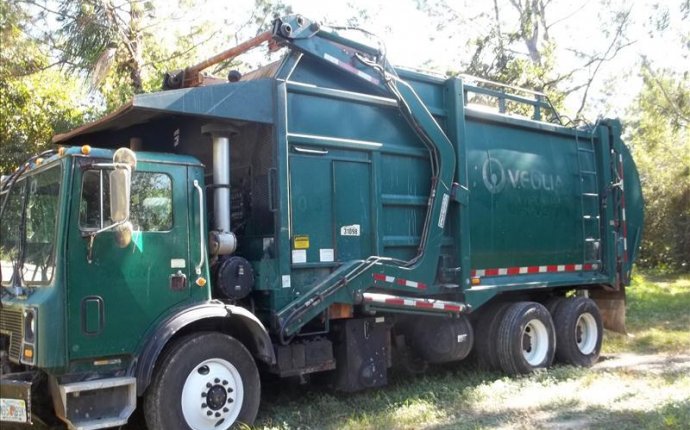 Front Loader Garbage trucks
Mid-Atlantic Waste provides garbage trucks in Maryland, Virginia, Pennsylvania, Delaware, and Nationwide
Mid-Atlantic Waste offers a top notch, varied selection of refuse trucks. Our garbage truck experts have the knowledge and experience to help guide you through your selection, as well as to help you design the exact truck configuration that will best allow you to accomplish your goals.
Do you need to purchase a rear or front loader truck? Mid-Atlantic Waste has refuse trucks for sale throughout Maryland, Virginia, Pennsylvania, Delaware, and nationwide. Contact us today to speak to an expert and place your order!
Rear Loaders
If you need to purchase rear loader refuse trucks, consider Mid-Atlantic Waste. We are sure to have a truck with the capacity and features that fit your needs, and we can provide a package to fit your specific purposes. We offer a large variety of cart and container systems for residential, commercial, recycling or organic collection. With LED lights and strobe and back-up camera warning system, we have safety covered—all the way around, our rear loader trucks are of the highest quality.
PT1000
Beneath its sleek exterior, the PT 1000 is a no-nonsense machine that will outperform anything else in its class. It can be equipped with a variety of container handling devices to suit just about any collection need. The PT 1000 is available in 13, 16, 18, 20, and 25 yard models.
DuraPack 5000
Heil's DuraPack 5000 high-compaction refuse vehicle has become the mainstay of garbage collection fleets, from small independent haulers to the world's largest municipal fleet. With formed channels for extra strength, high tensile strength steel to maximize performance at a minimum weight, and full welding for superior resistance to corrosion and cracking, it gets you through your routes quickly. This refuse truck is available in 20, 25, and 32 cubic yard capacities.
MultiPack
The Heil MultiPack refuse collection vehicle can do it all because it combines three precision-engineered products: the durable Heil DuraPack body, the superior Python automated arm, and the proven DuraPack 5000 tailgate. These features make the MultiPack the ultimate high-performance refuse collection vehicle.
DuraPack 4060 Split
Heil's DuraPack 4060 split-body rear loader is the ideal garbage truck for manually collecting multiple commodities on a single route. It has the compaction power to handle bulky ferrous waste like used appliances and sheet metal scraps, and the sealing ability to handle wet waste like organics or food scraps. The DuraPack 4060 split-body rear loader is available in a 20 and 25 cubic yard body sizes.
PowerTrak Commercial
When you factor in a Heil truck's traditional low maintenance cost, lack of downtime, overall on-the-job efficiency, longevity, and high trade-in value, it's easy to see why the PowerTrak Commercial rear loader delivers the best return on investment in the solid waste industry. The PowerTrak Commercial is available in 25 and 32 yard models.
Front Loaders
If you need a front loader in the Mid-Atlantic or anywhere else nationwide, you need to check out our stock! At Mid-Atlantic Waste, we trust Heil as our front loader refuse truck manufacturer of choice for their wide selection of garbage trucks that come with a multitude of options and truck components that are built to stand the test of time.
Odyssey
No other truck features Odyssey's smart design, with all of its systems working together to reduce the total cost of operation. It's more efficient, easier to operate, easier to service, and less likely to need service in the first place than most other trucks in the front loader industry. The Heil Odyssey is available in 22 to 32 yard models.
HalfPack
From commercial and residential haulers and national accounts to municipalities alike, the Heil HalfPack is the lower cost of ownership, tried and true "go-to" front loader on the market. With the Heil signature double-walled hopper and standard features like the interlaced subframe, superior 3 micron filtration system, and cortex controller, the HalfPack offers unmatched dependability in any application. We are happy to set up a demo so you can experience the HalfPack first hand!
Freedom
The Freedom is the lightest, most durable front loader ever. It is an ideal refuse collection vehicle for areas with stringent weight restrictions and for haulers who want to transport the largest legal payload without the worry of incurring overweight citations.
Rear and Front Loader Trucks for Sale
When you need heavy-duty industrial waste handling equipment like rear and front loader trucks, Mid-Atlantic Waste Systems is the name to know. We have a peerless selection of stock and a truly dedicated and expert staff that is passionate about helping you find and customize the garbage truck that is right for you. Contact us today!
Source: mawaste.com