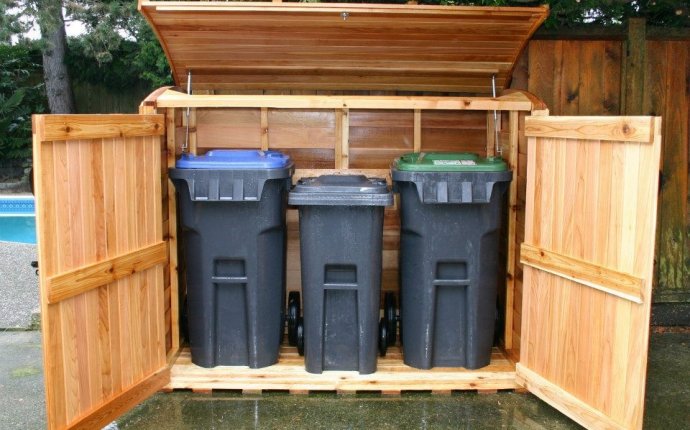 Garbage Bin House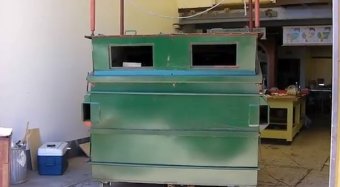 After running into it twice and a couple of readers having sent it to me, I thought I should share it with you.
Greg has taken a garbage container and made it into something that some people might actually want to live in.
He added hardwood floors, stainless steel appliances, and windows that can be completely hidden for when you sleep.
It really gets you to think, doesn't it? How much do you really need?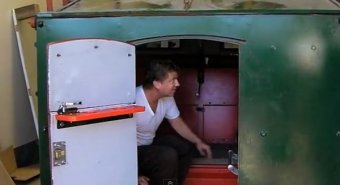 It also got me thinking of ideas and ways that you can convert vehicles into stealthy little houses just like this one. Check it out..
Photo Credits Kim Aronson and Gregory Kloehn
If you thought shipping container houses were small… you're wrong! (haha)
Most people, including you and me, would not want to live in this.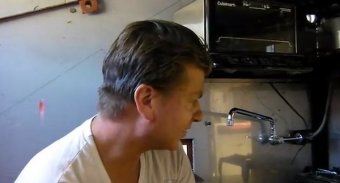 Unless of course you had a similar set up in the back of a van so you can travel around, would you do it then? I would.
So the next step is create a custom 4-cylinder Toyota truck that can lift, hold, and tow this bad boy anywhere.
Okay, watch the tour below and share your thoughts in the comments.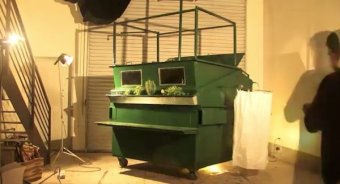 Source: tinyhousetalk.com