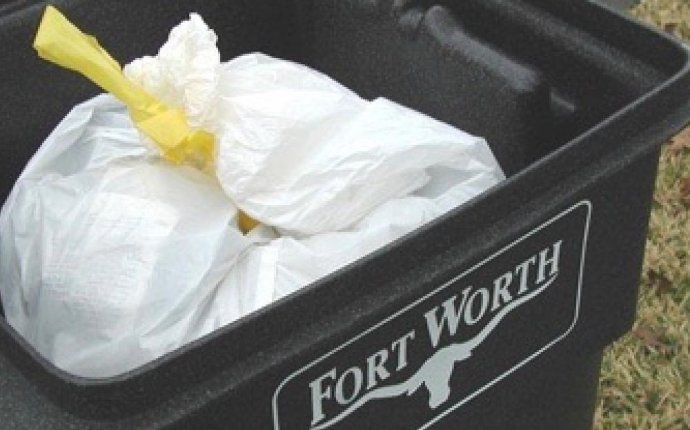 Fort Worth garbage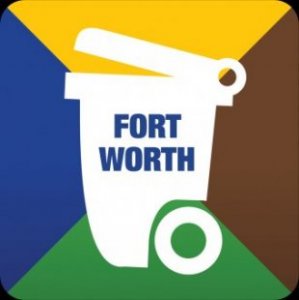 Yard trimmings and brush are collected separately from garbage so that they can be taken to a facility where they're turned into mulch – instead of depositing them at a landfill and wasting valuable natural resources.
Getting rid of yard trimmings and brush weekly:
Bag it
There is a 40-pound limit for yard waste bags.
Place leaves, grass clippings and other small trimmings in Paper Yard Bags purchased at grocery stores, hardware and garden stores. Roll the paper yard bag top closed; don't staple or tape to close. There is no limit on the number of paper bags you may set out.
Bundle it
Use string or twine to bundle shrub and tree trimmings. Bundles should be no more than four feet in length and weigh no more than 40 pounds. People, not machines pick these up by hand. There is no limit on the number of tied bundles you may set out.
Stack it
Individual tree and shrub limbs up to eight feet long and four inches in diameter can be stacked at the curb on your weekly pickup day. No plastic bags, garbage, bulk items, stumps or root balls are accepted in brush piles. Root balls and stumps (maximum 18" diameter) may be placed in the bulk items pile. To avoid collection charges, make sure piles do not exceed 10 cubic yards.
Cart it
Use the optional 96-gallon green yard cart, available for $75 by calling the city's customer service center (817-392-1234). The one-time fee is charged on your water bill, but there is no additional monthly charge for the cart.
Customer Service
Report an issue by phone:
Source: fortworthtexas.gov