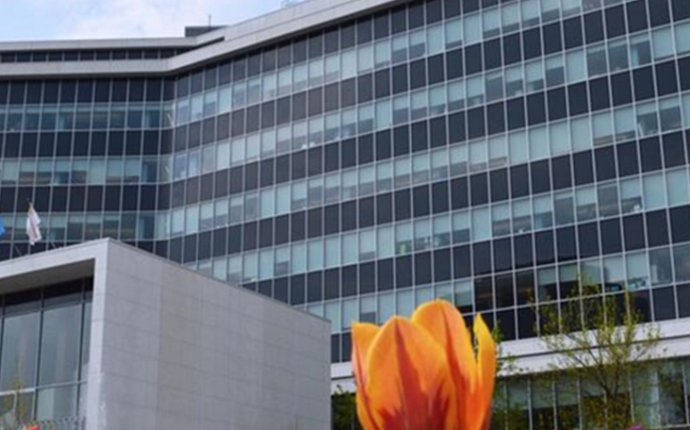 City of Hamilton garbage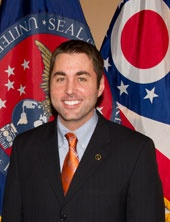 From City Manager Joshua Smith:
Last week you should have received a letter from Rumpke regarding the delivery of new trash carts to be used for curbside garbage collection. The new garbage carts will be delivered to residents beginning the week of March 15. I realize this is a significant change in the way your garbage is collected and you may have questions as to why we're making this change.
I receive a significant number of service requests and concerns from residents, but the most frequent requests relate to trash strewn about our city. In an effort to address these concerns, the City has recently created a "Quick Strike Team" whose primary responsibility is to address nuisance properties and remove debris which has been disposed of illegally on public property. While the Quick Strike Team has been effective in addressing these issues, we're also trying to be proactive in our efforts to reduce litter in our community and we need your assistance.
In 2012, the City's Ordinance Review Committee began discussing ways to address the problem of litter and loose trash on the streets. Over the next two years, the committee met monthly and investigated ways to best address this problem. After thorough investigation and numerous discussions, the committee agreed the most effective way to make a noticeable impact on reducing litter would be to implement a uniform curbside garbage collection program requiring the use of standardized garbage carts with lids. Currently, there are limited requirements on how trash is placed at the curb for collection. Some households simply place their trash at the curb in bags or in containers without a lid. Placing trash at the curb in this fashion often attracts animals who tear open the bags or rummage through the cans in search of food. In addition to animals rummaging through the trash, loose trash placed in containers without lids can be knocked over by the wind, resulting in trash blowing around in the streets and neighboring properties.
While the new garbage carts may not be the "silver bullet" for our litter issues, they will certainly go a long way in helping curb litter issues resulting from curbside garbage collection. As previously mentioned, the new garbage carts have attached lids, which will prevent animals from getting into the garbage. The carts are also very sturdy and are more resistant to being knocked over by the wind. They are also more durable than an average plastic or rubber garbage can, giving them a longer useful life. In the event a cart does break, Rumpke will attempt to repair the cart. If the cart cannot be repaired, Rumpke will issue a new cart at no cost to the property owner.
Another reason we decided to implement a uniform curbside garbage collection program is because we want to encourage our residents to take a hard look at what they are throwing in the trash and what they are recycling. On average, more than 50% of what you are currently throwing away could be recycled. By reducing the amount of trash and participating in recycling, everyone can make a big difference for the environment and help reduce the future cost of trash disposal. Recycling more material results in less trash disposed at the landfill, which reduces the amount the City has to pay for disposal fees and ultimately saves you money.
As is the case with most changes to programs serving our residents, there will be a learning curve and a lot of questions. I've done my best to address the most common questions below and will be willing to address any other questions which may arise. I want to thank you in advance for your patience and cooperation as we venture into the new curbside garbage collection program.
When will the new trash carts be delivered?
Rumpke will deliver trash carts to residents with MONDAY garbage collection during the week of March 15.
Rumpke will deliver trash carts to residents with TUESDAY garbage collection during the week of March 22.
Rumpke will deliver trash carts to residents with WEDNESDAY garbage collection during the week of March 29.
Rumpke will deliver trash carts to residents with THURSDAY garbage collection during the week of April 5
Rumpke will deliver trash carts to residents with FRIDAY garbage collection during the week of April 12.
How large are the trash carts?
The new trash carts are 96-gallons and hold the equivalent of three standard garbage cans. The 96 gallon cart has a similar size footprint to a 65-gallon recycling cart, which many of our residents are already using. The 96 gallon cart is 46″ tall, by 34″ deep, by 27″ wide. By comparison, the 65 gallon trash cart is 42″ tall, by 32″ deep, by 25″ wide.
Are smaller cart sizes available?
All eligible households will receive a 96-gallon cart upon initial delivery. We ask residents to try the 96-gallon trash cart for a minimum of 90 days. At the end of the 90-day period, if you believe the trash cart is too large for your household, then we will provide you with a smaller, 65-gallon cart. Please keep in mind, all trash must be placed inside the cart.
I already lease a trash cart from Rumpke. Will I receive a second cart?
Yes. Rumpke will deliver a blue trash cart with the City of Hamilton logo to all residences. If you already lease a brown Rumpke trash cart, you are encouraged to keep your second cart to determine if your household needs more than one trash cart. You will continue to be billed by Rumpke directly for the second cart at the new, lowered rate of $2/month. If you do not need the existing, leased trash cart, please call Rumpke at 1-800-582-3107 to have it removed.
Can I get an additional trash cart?
What if I have more material than my trash cart can hold?
As mentioned above, additional trash carts are available for lease to assist residents who may have a large amount of garbage on a weekly basis. Residents may also dispose of trash, for a fee, at the City of Hamilton transfer station located at 1000 North Third Street. For more information about the transfer station, please call 513-867-8661.
How can I dispose of large items?
Residents may dispose of large items in two ways. The transfer station, as mentioned above, is one option. The other option is to place your large items at the curb for collection. Residents have always been able to place two large items such as furniture or carpet at the curb for collection each week at no additional fee. In order to have these items collected at the curb, you must provide 48 hours notice to Rumpke by calling 513-867-8661.
Additionally, the City will be hosting two, city-wide large item clean up events to assist with collection and disposal of additional large items you may have. The dates of these events will be published once they are finalized.
My trash cart was stolen. What should I do?
If your trash cart is stolen, call Rumpke at 513-867-8661 for instructions on reporting the stolen cart and ordering a new one. Once a police report is filed, the cart will be replaced at no cost to the homeowner.
I am moving. Can I take my trash cart with me?
No. Each trash cart is assigned to a residence with a serial number and must remain at the address where it was delivered. If you move, you must leave the trash cart behind.
Source: heyhamilton.com