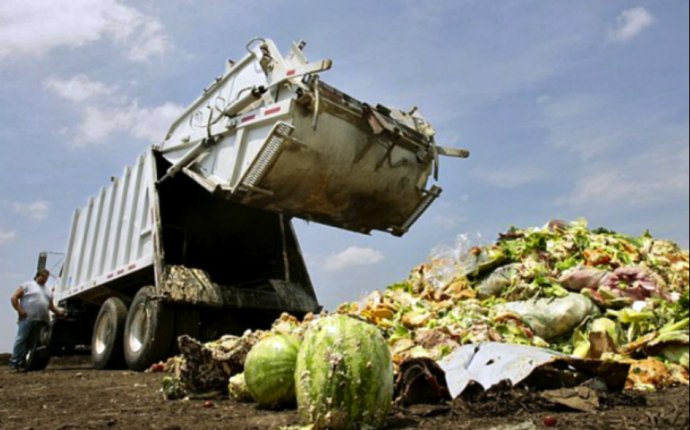 Garbage truck dumping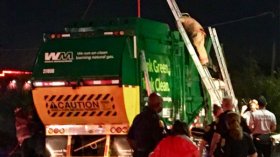 TAMPA, Fla. (WFLA) – Firefighters rescued a man who was trapped inside of a garbage truck in Tampa on Wednesday morning.
At 5:15 a.m. the driver of a Waste Management truck was making rounds and heard a man calling for help. The driver realized the screams were coming from his truck. Sometime during his morning route, a man who was sleeping in a dumpster, was deposited into the garbage truck along with the contents of the dumpster.
Tampa Police Department officers and Tampa Fire Rescue crews used heavy equipment to pull the man from the garbage truck, which was parked at a shopping center along Hillsborough Avenue west of Dale Mabry Highway. The man was strapped to a stretcher, then hoisted out of the garbage truck, at 6:45 a.m.
It appears as though the man will be okay. He is being evaluated now.
The driver of the truck, as well as his supervisor were at the scene during the rescue. They could not comment about the incident, but say this has not happened on that particular route before.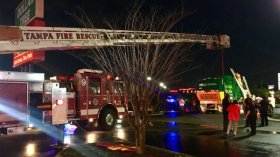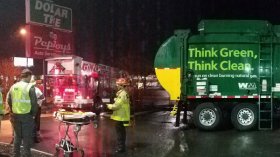 Source: wfla.com