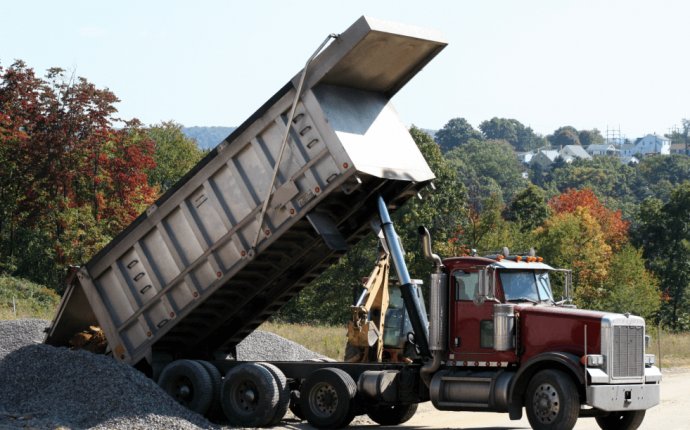 Garbage truck Driver requirements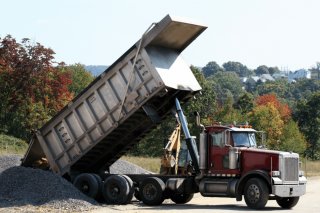 Dump truck drivers can look forward to the potential of having a decent career with advancement opportunities. However, before making the decision of working towards this as a career, it's important to know what to expect. For anyone who is interested in becoming a dump truck driver, the information below should help you decide.
What Do Dump Truck Drivers Do?
The job description of a dump truck driver is to transport garbage or other materials using a truck with an open-bed. Most drivers will work in the construction field, although there are many other industries that require dump truck hauling as well.
What License do you Need to Drive a Dump Truck?
Class B Commercial Driver's License (CDL) is required to drive a straight dump truck. Class B CDL allows you to drive heavy and tractor trailer trucks and buses. With a Class B license, you're able to tow trailers less than 10, 000 pounds of Gross Vehicle Weight Rating (GVWR).
However, certain trucks, like the photo below are considered tractor trailer dump trucks, which require a Class A CDL to operate. These semi-dump truck trailers are bigger and longer than straight dump trucks, which allow drivers to move material more quickly. With a Class A license, you're allowed to tow trailers more than 10, 000 lbs GVWR.
All dump truck drivers are required to have a valid driver's license that's renewed on a regular basis. In addition, applicants are either required to have their CDL or their learner's permit for a CDL in the future. In order to get a learner's permit, applicants will need to take a test and have a valid driver's license.
What Other Requirements are Needed?
Certain types of motor vehicles, such as special-purpose or farm vehicles, may require additional testing for the driver. For those who are going to drive specialized dump trucks, this is something to keep in mind. It's also recommended to complete a Professional Truck Driver Training Certified Course, although not all companies make this a requirement. Also, it can be common for companies to require training courses for their employees, although this depends on the specific requirements of the job and tasks at hand.
Tip: It can be beneficial for commercial truck drivers to have endorsements on their license, such as HAZMAT or passenger. These can be obtained by taking tests or classes, although each have unique requirements.
How Long Does it Take to be Trained as a Dump Truck Driver?
For those who choose to take Truck Driver Training School to get their CDL, the process can take a couple of months. Most schools last for 3-7 weeks before participants are certified and given a chance to take a CDL test. It's only once they pass the driving test that they actually obtain their license. Most states do not require drivers to take this type of course, so for those who choose not to do it, all they have to do is take their driving test for the CDL. If they pass, then they will be awarded their license.
Anyone who chooses to take a dump truck driving course specifically can expect for it to last anywhere from 3-6 weeks depending on the school and location. There are faster paced courses out there to choose from, although it's generally recommended to take your time to ensure all the basics are learned.
How Much do Dump Truck Drivers Make?
Just like any other career, the salary of a dump truck driver will vary based on a number of factors, including which industry the driver is working in. However, experience tends not to play a major role in how much each driver makes, with newcomers earning almost the same as those who are experienced.
In fact, the pay difference between an entry-level driver and one who has 20+ years of experience is only a median of $5, 000. The U.S. Bureau of Labor Statistics estimates that most dump truck drivers earn a median salary of $34, 000 per year. This means the hourly rate can vary greatly, from $11.79 to $20.69. Overtime and bonuses may also factor in to the total amount that drivers make yearly.
Should You Work for Yourself or for a Company?
With growth projected in this field to be 11% into the year 2022, it's not uncommon for dump truck drivers to think about how they'll maximize their income with this career. For example, some wonder whether they should work for a company or start their own. The right choice for each person isn't clear cut, as it depends on what they are most comfortable with. Some of the advantages of drawbacks of each option include:
Owning a Company: For those who want to make money with a dump truck, they will need to start their own business. This means becoming a sole proprietor and dealing with the tax guidelines that are set in place for small business owners. After that, it's important to obtain the proper insurance for both the vehicle and the business. Once that is in place, the work of finding clients through advertising begins. This can be relatively easy in areas with a lot of construction or landscaping sites, although it's never guaranteed.
Working for a Company: One of the biggest advantages of working for a company is the assurance that there will be consistent work. Not to mention this doesn't require any advertising or cold calling to find clients, as most companies are well-known to companies that need these services. However, with pay not increasing considerably with experience, it can be difficult to make as much money as one would owning their own business.
What are the Top Companies to Work For?
Whether you're just getting into this field or are looking to make a change with your employer, there are many companies that are looking to hire dump truck drivers. Unfortunately because most jobs are local and don't require long trips across the country (unlike traditional long haul truck driving), there aren't many companies that hire nationally. However, some important features to look for in a company include:
Industries the company is in – a good company to work for is one that is involved in a variety of different industries. This ensures they will have consistent work no matter what month of the year it is.
Strong presence in the area – if you've heard the name of a company in your area, it's likely because they advertise well and have a great presence. This is another sign that they will have consistent work, which is important for any driver.
A good place to start is to search online – for example, a lot of jobs are posted on typical job boards, but also on Craigslist – here's an example of jobs in Chicago. Also, check with construction companies, scrap hauling, and asphalt companies in your area.
Taking a career path in the trucking industry is a good choice. With a high demand for truck drivers, a projected growth in the industry for many years to come, as well as a decent salary, truck driving – whether it's a dump truck or an 18 wheeler, is a great job to have.
Share this article with your friends...
Source: www.truckerstraining.com